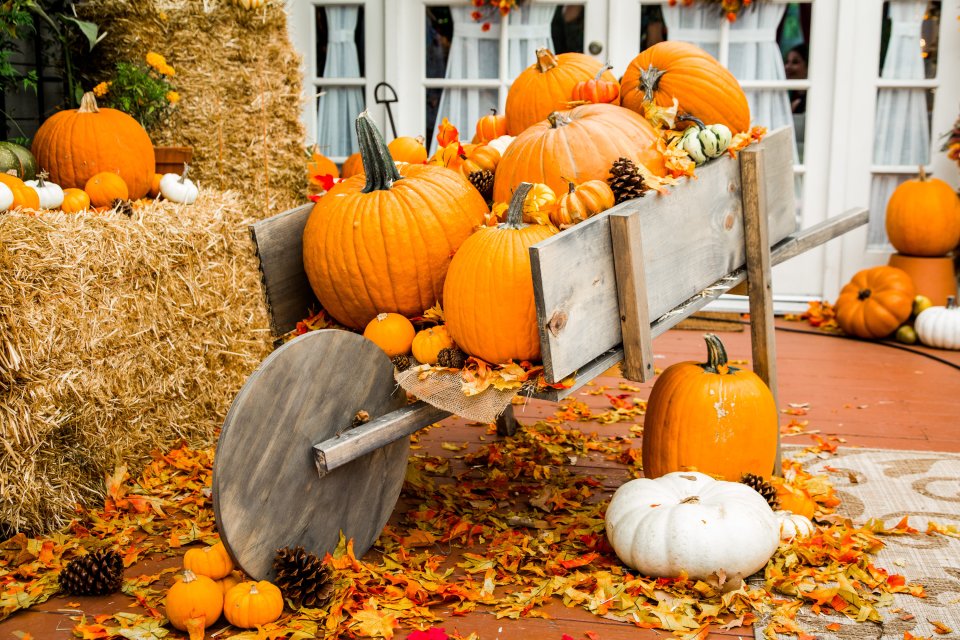 Halloween may look different this year but we can still decorate our homes and enjoy a favorite fall treat – pumpkin and pumpkin seeds. As you are carving your pumpkin, save the meaty flesh of your pumpkin for this yummy smoothie. It is ready in minutes and light on the calories. And don't forget to save those seeds!
Pumpkin Pie Smoothie
This recipe was provided by a dietetic student that completed a project on seasonal foods for patients with painful swallowing.
Ingredients
2/3 cup pumpkin puree (from can or from pumpkin) –may also use squash such as delicata, butternut
1 fresh or frozen banana (can eliminate if trying to cut calories and carbs)
½ cup vanilla Greek yogurt
½ cup milk (any type or use ice instead to lower calories)
¼ tsp cinnamon
¼ tsp pumpkin pie spice
¼ tsp cumin * optional
(only use maple syrup if you are trying to add calories)
Blend all ingredients in food processor or immersion blender.
Garnish with mint leaf and cinnamon stick.
Recipe Source https://sallysbakingaddiction.com/pumpkin-pie-protein-smoothie/
Nutrition facts: Low calorie version
Yield: 4-1/2 cup servings
50 calories, 7 grams carbohydrate, 1 gram fat, and 2 grams fiber
Yield 4-1/2 cup
148 calories, 22 grams carbohydrate, 6 grams protein, 6 grams fat, and 2 grams fiber
Roasted Pumpkin Seeds
Seeds from pumpkins or squash can be roasted and eaten as a snack that is rich in magnesium, zinc, vitamin E, and omega 3 fatty acids.
Directions
◦ Rinse seeds and dry.
◦ Mix with 2 Tbsp EVOO and create your favorite spice blend. Save the spice blend for later use.
◦ Use curry and cumin powder with black pepper for a spicy Indian mix
◦ Use Italian spice mix and grated parmesan cheese for a Mediterranean treat
◦ Try nutritional yeast for a source of vitamin B12 for vegans
Bake at 350 F for 30 minutes until dry and then add spice mixture and bake another 20 minutes.
Enjoy!
---
Audrey Caspar-Clark MS, RD, LDN, Doris Piccinin, MS, RD, CDE, CSO, LDN, Carly Roop, RD, CSO, MA, LDN, and Caroline Meehan, RDN, CSOWM, LDN, CDCES are the registered dietitians at the Abramson Cancer Center at Perelman Center for Advanced Medicine who specialize in cancer nutrition and provide information based on sound nutritional therapies to support patients throughout their cancer treatment.