A patient website that supports cancer patients and their family caregivers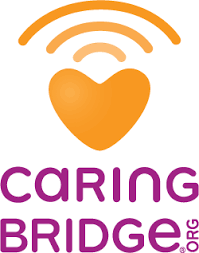 Confronting a cancer diagnosis is one of the most demanding, isolating things you can do. Family and friends are an amazing source of support, but constantly sharing updates with each and every one of them is impractical. So what resources are available to families to help address this?
Patient websites are online platforms built for patients to communicate health news to family and friends. These sites replace countless texts, phone calls, and emails. The patient, or family caregiver, is the one who starts and manages the site and decides what to share, who to share it with, and how often. Privacy, security, fees, and features can vary widely depending upon the platform so you should always research and select based upon comfort level.
Here are some questions to ask as you look into these platforms:
What information do I need to provide to start a site?
How will my personal data be stored? And will it be shared?
Can I customize my privacy settings?
What are the costs associated with using the site?
What is the reputation of the website provider?
What else can the site do besides communicating?
There are a number of online services that provide communication tools; however, among the most well-known is CaringBridge. For nearly 25 years, the nonprofit has helped people going through health-related challenges stay connected with friends and loved ones by providing a secure, ad-free place to post updates and give and receive encouragement. CaringBridge does not sell personal information to marketers and allows you to have complete control over the privacy settings, so the website is as private or public as desired. Family and friends can stay informed without overwhelming you with endless phone calls, emails, and text messages. Plus, you or your designated caregivers can post messages, photos, and videos of support straight to the website. The built-in Planner helps coordinate care and organize daily tasks, such as bringing meals, organizing rides, and even Zoom calls.
During the extraordinary impact of COVID-19 on the health care industry, hospitals across the country looked to technology to preserve critical personal connections between hospitalized patients and their loved ones. Patient websites became invaluable tools to not only hospitalized patients but to those immunocompromised patient populations and family caregivers physically distancing from their support communities.
Visit www.caringbridge.org to start your own site today!