Foods can help minimize symptoms of cancer treatment. You may turn to foods familiar to you based on your culture or upbringing. This article focuses on Indian food and "comfort" food recipes from this culture.
Cancer treatments can cause nausea or diarrhea. Bland, easy-to-digest foods are a good idea during these times. They provide nutrition and are easy on the digestive system. Each culture has their own versions of "comfort" foods that can help manage these side effects. A great example of a bland, easy-to-digest food that is eaten by many cultures is some version of soup or stew. Soups and stews replenish fluids and electrolytes lost due to vomiting and diarrhea. Loss of fluids and electrolytes may cause dizziness, weakness, or fatigue.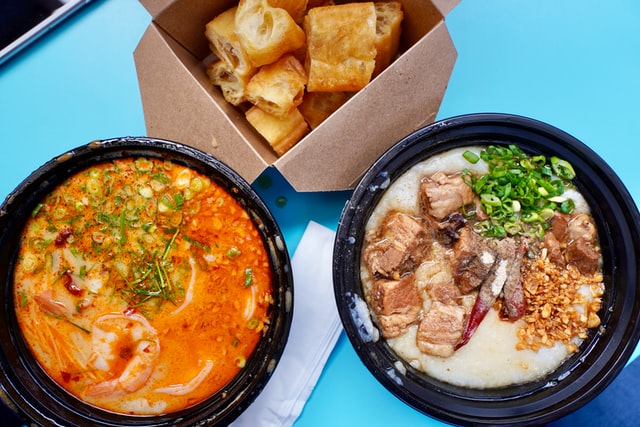 A soup in Asian cuisine is congee, a rice broth made by mixing 1 cup of rice with 6 cups of broth. The addition of ginger helps gastric (stomach) emptying which can lessen nausea.
The Indian version of chicken soup or congee is called rice kanji. It's like congee but made with different amounts of water. It can be eaten as soup or as a mash. The type of rice used depends on the region you are from. Kanji is often flavored with cumin, turmeric, and pepper. It is thought to help with healing while stimulating the taste buds to eat.
One of the most famous South Asian recipes is khichri or khichdi. It is an Indian food eaten when you are feeling ill. This dish is made of rice and lentils. The lentil used in khichri or khichdi, mung beans, cause very little flatulence (gas) and are a rich source of soluble fiber. Soluble fiber may act as a sponge to help absorb fluid and lessen fluid losses from diarrhea.
The recipe for khichri or khichdi is also bland but it can be spiced up if a person can tolerate it. The spices can stimulate appetite. Here is a recipe shared from a South Asian blogger's grandmother who roasts the lentils and adds split yellow pigeon peas to add creaminess to this stew that has a porridge-like consistency
Khidchi (Instant Pot® recipe)
Recipe adapted from My Food Story Blog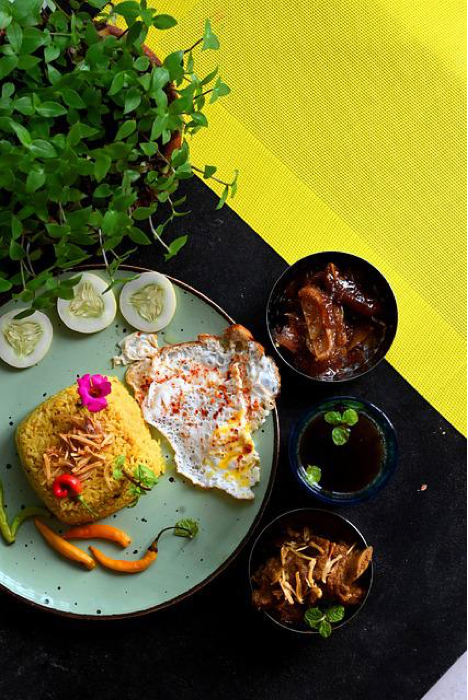 Ingredients
½ cup short grain rice
¼ cup split yellow pigeon peas
¼ cup mung beans
2 Tbsp ghee (or can use oil/butter)
4 cloves garlic (crushed)
8 peppercorns ground
1 tsp cumin seeds (ground)
2 cardamom pods (crushed)
1 tsp turmeric powder
1 tsp fresh ginger (grated)
2 bay leaves
2 tsp salt
½ tsp paprika
1 potato cubed
1 carrot diced
8-10 green beans cut
½ cup green peas
5 cups water
Directions
Wash rice, mung beans, and yellow split peas
Soak the rice, mung beans, and yellow split peas in enough water to cover them for 30 minutes or longer.
Turn the Instant Pot® to the sauté function, add ghee.
Sauté spices (cumin seeds, peppercorns, bay leaves, cloves, cardamom, ginger) in the ghee for about 2 minutes.
Drain the rice, mung beans, and yellow split peas and dry roast for 4-5 minutes, stirring constantly.
Add all the veggies, turmeric, salt, and paprika.
Use the pressure function for 6-7 minutes and release with natural pressure.
Serve Khidchi with idlis, which are similar to flat rice cakes, and upma, which is made out of semolina. The semolina can also be cooked in the form of a dessert called "sooji ka halwa" which would be a good change if someone wanted a dessert instead of an actual meal. Lastly, there's poha which is made of flattened rice and is great, too!
The good thing about all of these dishes is that their taste can be adjusted by how much spice you put in them. The bland versions taste just as good as the spicy versions and each dish has its own texture.
If sharing the meal as a family, spices can be added later to each person's preference. Most of these dishes are also not associated with a specific meal of the day so people can have them whenever they want.
Different cultural and ethnic groups have their own versions of foods that can be used to help manage symptoms and side effects of cancer treatments. What cultural or ethnic foods do you enjoy when you don't feel well?
References
---
Doris Piccinin, MS, RD, CDE, LDN is a Licensed Registered Dietitian at Penn Medicine's Department of Patient and Family Services where she works with oncology patients receiving treatment for breast, prostate, bladder, renal and lung cancers. She is also a member of the palliative care team as part of the Radiation Oncology Department. In addition to specializing in oncology, Doris has been a certified diabetes educator for the past 15 years and has worked with adults and children in managing their diabetes through their cancer treatment and beyond. Doris leads the breast and prostate cancer classes at Penn Medicine's Patient and Family service center and has been the State Regulatory Affairs Specialist from 2013-2016 for the Pennsylvania Academy of Nutrition and Dietetics advocating for nutrition services across the continuum. Her other areas of expertise include cultural nutrition education, survivorship and complementary nutrition practices. She is currently the editor of Mind Body nutrition and wellness for the Dietitians in Integrative and Functional Medicine.