Our theme this week is delicious, easy to make, at home meals. These recipes minimize your cook time and maximize your food enjoyment.
Ingredients
8 4 oz each boneless skinless chicken thighs, trimmed of fat
1 teaspoon kosher salt
fresh black pepper, to taste
cooking spray
10 medium asparagus, ends trimmed, cut in half
2 red bell peppers, sliced into strips
1 red onion, chopped in large chunks
1/2 cup carrots, sliced in half long, cut into 3-inch pieces
5 oz sliced mushrooms
1/4 cup plus 1 tbsp balsamic vinegar
2 tablespoons extra virgin olive oil
2 cloves garlic, smashed and roughly chopped
1/2 tsp sugar, omit for whole30, keto, paleo
1 1/2 tablespoons fresh rosemary
1/2 tbsp dried oregano or thyme
2 leaves fresh sage, chopped
Instructions
-Preheat oven to 425°F.
-Season chicken with salt and pepper. Spray 2 large baking sheets with oil.
-Combine all the ingredients together in a large bowl using your hands to mix well then arrange everything onto the prepared baking sheets spread out in a single layer.
-The vegetables should not touch the chicken or it will steam instead of roast.
-Bake about 20 to 25 minutes, rotating the pan top to bottom, or until the chicken is cooked through and the vegetables are roasted and tender.
Here is a simple recipe with ever bountiful summer zucchini, tomatoes and leftover rice. Always have on hand frozen or vacuum-packed rice to make this your next favorite under 20-minute meal. Recipe from skinnytaste.com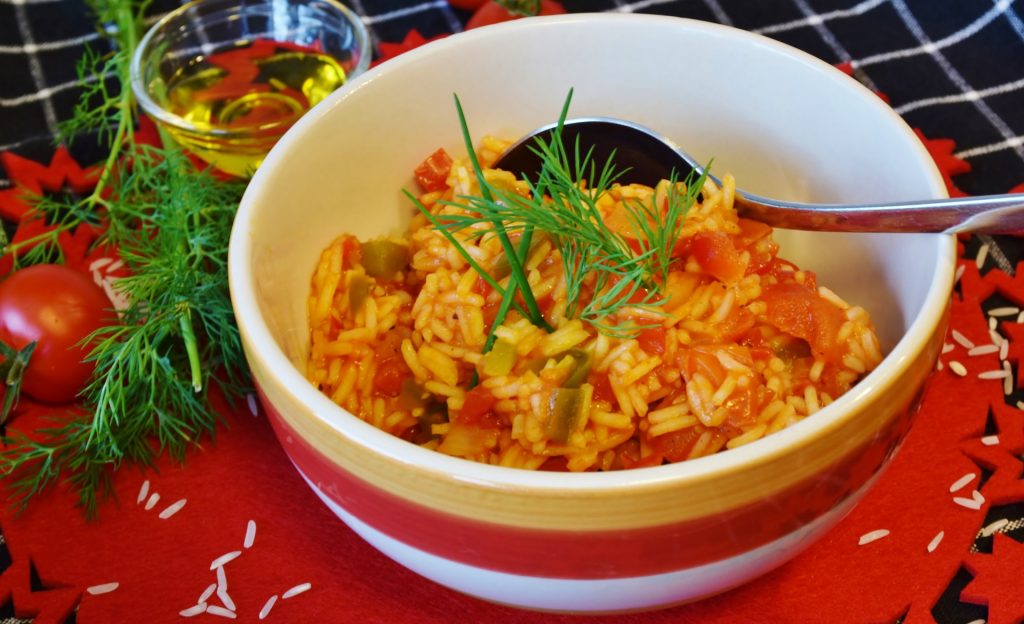 Ingredients
Olive oil
1 medium-large sweet onion, diced or 1/2 a large onion
Salt and freshly ground black pepper, plus red pepper flakes for heat if desired
3 garlic cloves, minced
1 pound zucchini or other summer squash (about 2 small/medium), diced
1 teaspoon finely chopped fresh thyme leaves
1/2 cup small red cherry or grape tomatoes, sliced 1/4-inch thick if large, halved if tiny
2 1/2 to 3 cups cooked, ideally day old, short-grain white or brown rice
1/2 cup grated Parmesan, divided
Handful chopped flat-leaf parsley
2 large eggs (for scrambled method) or 4 large eggs (for an egg on top of each portion)
Instructions
Heat a large, heavy frying pan to medium-high heat. Once hot, add 1 to 2 tablespoons oil, then onion. Cook, stirring, until lightly browned at the edges, about 4 minutes. Season well with salt and pepper. Add garlic and cook 1 minute more. Add zucchini and thyme, season well with salt and pepper, and cook, stirring, until softened and a little browned at the edges, about 5 to 8 minutes. Add tomatoes and cook 1 minute more. Add a little more oil then rice. Season well with salt and pepper (sense a theme?) and stir-fry together until mixed well and a little browned. Taste for seasoning and adjust if needed. Stir in half of parmesan and parsley.
-With scrambled eggs: Push the fried rice to the side and crack eggs directly into the cleared area. Use a fork or spatula to break them up and half-scramble them in the pan, then stir the chopped scramble back into the fried rice. Serve with remaining parmesan on top.
-With fried eggs: First scoop the rice into bowls or onto plates before cooking them as you prefer and top each portion with a finished egg. Serve with remaining parmesan on top. Recipe from smittenkitchen.com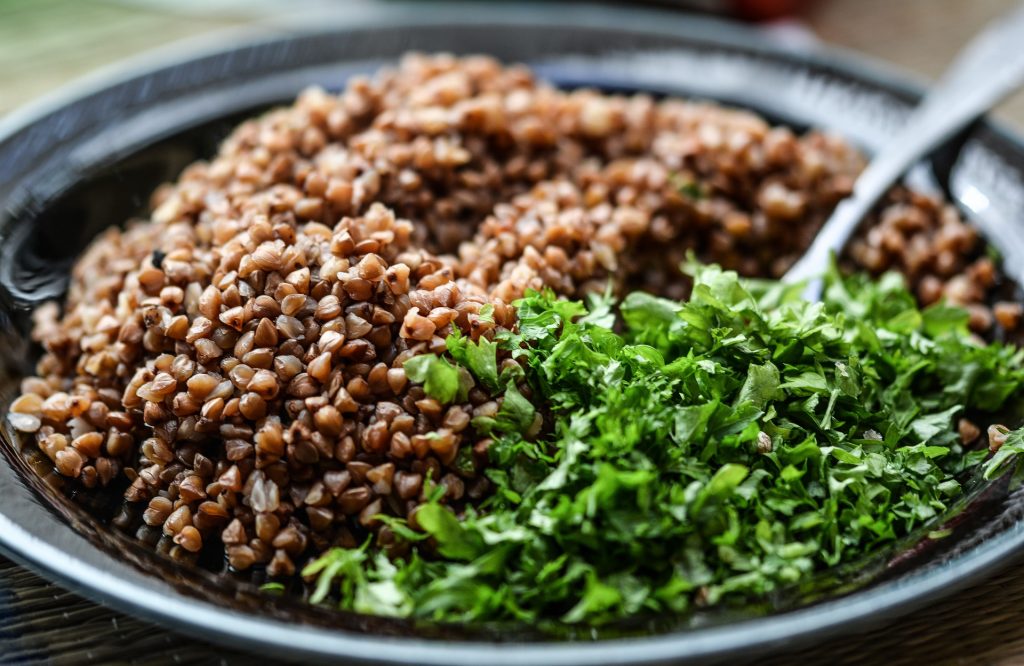 Use a grain as a base, such as quinoa. Then add a protein like roasted chickpeas, left-over chicken, or salmon. Up next, add veggies such as roasted broccoli, cauliflower or Brussel sprouts, and a sauce (ex- pesto). Add crunch, like some nuts, on top. Assemble all ingredients in a jar in this order. Recipe from loveandlemons.com
---
Audrey Caspar-Clark MS, RD, LDN, Doris Piccinin, MS, RD, CDE, CSO, LDN, Carly Roop, RD, CSO, MA, LDN, and Caroline Meehan, RDN, CSOWM, LDN, CDCES are the registered dietitians at the Abramson Cancer Center at Perelman Center for Advanced Medicine who specialize in cancer nutrition and provide information based on sound nutritional therapies to support patients throughout their cancer treatment.