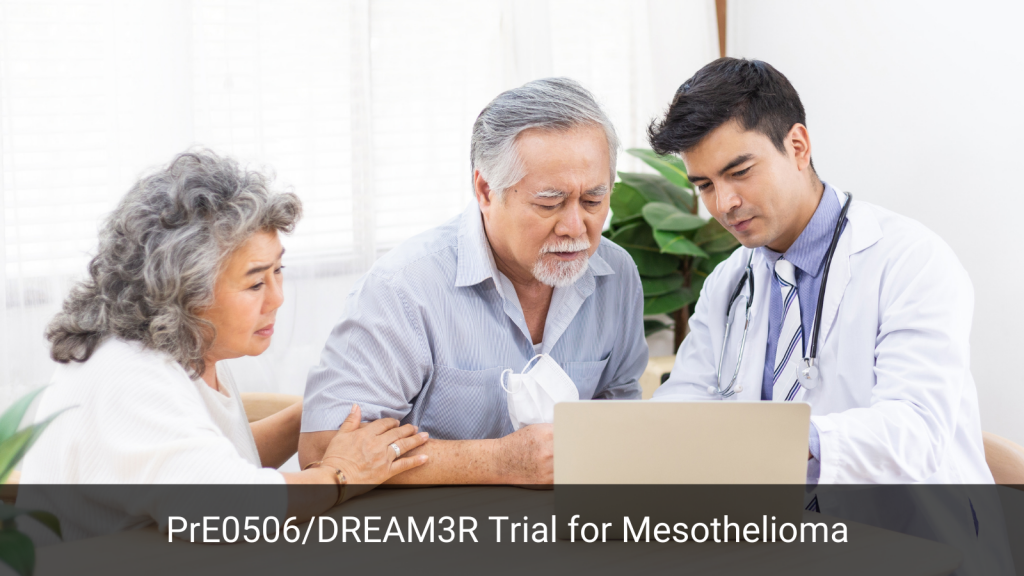 Although mesothelioma typically develops in the lining surrounding the lungs—about 75% – 80% of the time—it is not actually a type of lung cancer. Instead, it is a rare cancer that may begin in the lining of different parts of the body, including the abdomen, heart, and testicles. It makes sense, then, that Mesothelioma Awareness Day would not take place during Lung Cancer Awareness Month in November, but rather have its own distinct date: September 26.
Mesothelioma Awareness Day was established by the Mesothelioma Applied Research Foundation in 2004 to bring attention and funding to mesothelioma. Although advances have been made, patients with mesothelioma still need better treatment options. Mesothelioma that begins in the lining of the lungs, also known as pleural mesothelioma, is a rare and aggressive form of cancer, with a five-year survival rate of less than 10%. However, researchers are working diligently to find new therapies for these patients.
In 2020, two clinical trials, one in the United States (PrE0505) and one in Australia (DREAM), demonstrated that the addition of a drug called durvalumab to standard chemotherapy improved outcomes for patients with pleural mesothelioma that could not be removed by surgery. Durvalumab is a type of immunotherapy known as a monoclonal antibody and it works by stimulating the immune system to destroy cancer cells. Durvalumab is already approved by the US Food and Drug Administration to treat certain types of lung cancer. Both trials showed that the combination treatment was well-tolerated with no unexpected side effects.
Now, researchers are building on this work with the PrE0506/DREAM3R clinical trial. This large trial will confirm if combination treatment with chemotherapy and durvalumab does in fact help patients live longer. Patients who participate in the study will receive either the usual treatment (chemotherapy consisting of pemetrexed and cisplatin or sometimes carboplatin) or the usual treatment plus durvalumab immunotherapy. Participants will be randomly assigned by a computer to one of the two groups, and there will be twice as many patients in the second group (usual treatment + durvalumab) as the first. Those in the second group will continue taking durvalumab following chemotherapy until their cancer begins to grow, they experience significant side effects, or they choose to stop taking part in the trial.
PrE0506/DREAM3R is currently enrolling patients in the United States, Australia, and New Zealand. PrECOG, LLC is sponsoring the DREAM3R study in the US, while The University of Sydney, through its NHMRC Clinical Trials Centre, is leading the trial in Australia and New Zealand in collaboration with the Thoracic Oncology Group of Australasia (TOGA). The lead researchers for the trial are Patrick M. Forde, MD (Johns Hopkins University) in the US and Anna Nowak, MD (The University of Western Australia) in Australia and New Zealand.
Learn more about PrE0506/DREAM3R in honor of Mesothelioma Awareness Day.
---
Katie Heller, MA, is a guest writer who works in marketing and clinical education at ECOG-ACRIN Cancer Research Group. Previously, she held roles at the American Society of Clinical Oncology and their foundation, Conquer Cancer. She has nearly a decade of experience in oncology and health care communications. Katie received a bachelor's degree in English from Loyola University Maryland and a master's degree in Media, Culture, and Communication from New York University.